Distribution Type:
Shareware
Real Android Poker Cash - Awsome Real Money POKER Apps for Android and more. Free Games & Cash Offers!. We update weekly and pride ourselves on bringing you the finest Cash Poker Games.




On Android? Congratulations you have a great handset - So play Awsome CASH! POKER Games on the go anytime, anywhere! This is fast becoming the only place to access Serious Cash Poker Games for your mobile handset!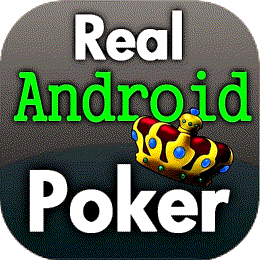 The web's finest listings of Real Poker Apps for Android. If it's worth playing you'll find it here. We pride ourselves on bringing you the finest - free to try games.
Great free play, no deposit credits available and so much more.
Find us on moible at
http://android-poker.mobi or on the web at http://android-poker.com

Truly the best current poker apps for mobile devices. Here we look at the best available, real money play, online poker games for Android handsets. You'll soon be experiencing that familiar buzz you get when you're not quite sure how far away your next big win is. Our free games represent breakthrough technology and are sourced from trusted providers.
No need to get excited too quickly. These games are free to try, so take your time. We offer head2head multiplayer, video poker variants and full mobile to pc poker tournaments from your wireless device. Get a feel for how these games operate and ensure you can offer your full concentration. Once you've had a good look around you may want to play for real money and see if you can start a winning streak.
Whether playing for fun, or to win big, Enjoy!
http://Android-Poker.mobi
Comments to Real Android Poker Cash
Search by Device