Instant Messengers & Chats
Search by Device
New Free Instant Messengers & Chats Apps For Java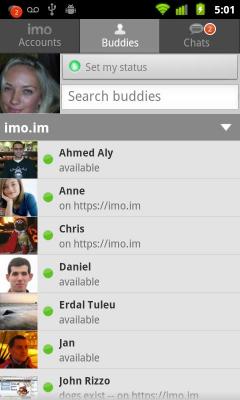 Stay in touch with your family and friends with imo's free text, voice and video...
read more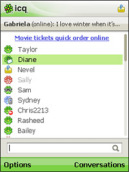 The official ICQ application for Java phones lets you chat with Facebook friends directly from ICQ, enables you to update your status on the go and get status updates from ICQ and Facebook friends...
read more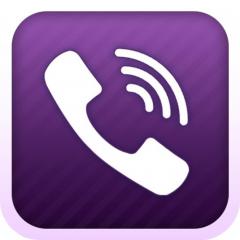 This a social application used in calling and texting. Viber allows you to communicate with your contacts via text message, without paying SMS charges. What does Viber...
read more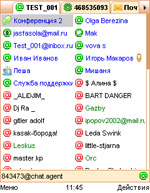 Mail.Ru Agent is the most popular Russian instant messenger. Mail.Ru Agent will help you to stay in touch with your old buddies and make new acquaintances. It opens wide opportunities to interesting and emotional online...
read more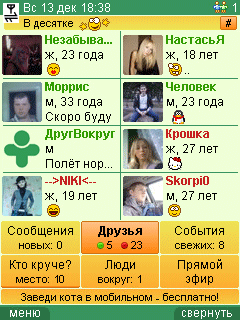 Famous and popular dating and messaging service in real-time, developing software and convenient app - this is all about Drug...
read more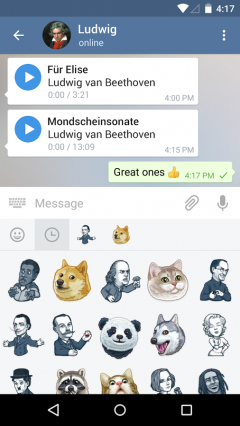 Bots are third-party applications that run inside Telegram. Users can interact with bots by sending them messages, commands and inline requests. You control your bots using HTTPS requests to bot...
read more
WhatsApp Messenger is a smartphone messenger available for Android, BlackBerry, iPhone, Windows...
read more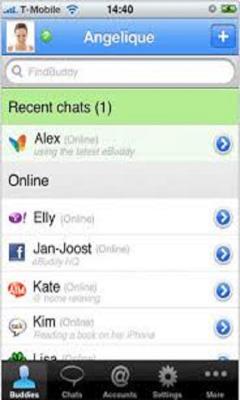 EBuddy New Mobile Messenger pro - Chat on MSN, Facebook, Yahoo!, GTalk (Orkut),AIM, MySpace and ICQ. Get the most popular free chat app on your phone, with more than100 million downloads to date! With eBuddy you can also send pictures, set your display picture from your phone camera, choose colorful themes and much...
read more
Staying in touch with friends and family online has become an integral part of the everyday life for a lot of people. Sometimes it seems almost impossible to remember how we interacted with others and what we were up to before the development of social media...
read more
Search by Device