Search by Device

New Free System Utilities Apps For Java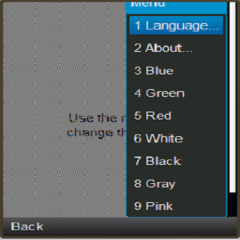 Turn your phone into a color torch. Small application size but it has various...
read more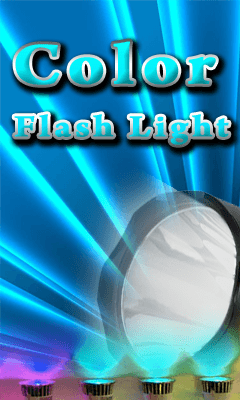 Color Flash Light is a useful application for Java...
read more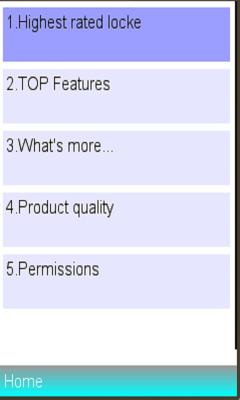 CM Locker allows you to display instant notifications, quickly control music playback & snap phone intruders using only a tiny amount of phone memory.The 1st lockscreen app supporting fingerprints on the Samsung S6 & S6...
read more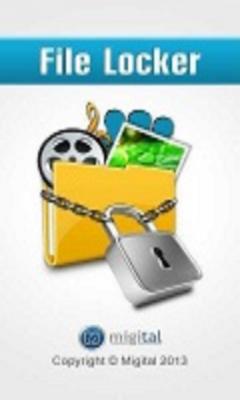 Want to protect your secret files from being accessed by family members, friends or coworkers? Privacy will no longer be an issue once you checkout this amazing 'File Locker' App. This utility app allows you to hide images, videos & audio files. Hides all Gallery files in a secret...
read more
Is a lock screen featuring highly-recommended security, stability and...
read more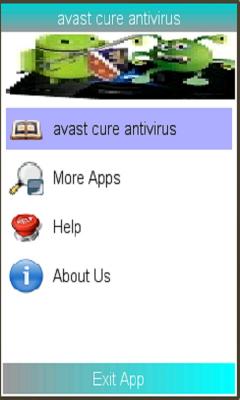 Avast cure antivirus secures your phone and tablet against unwanted...
read more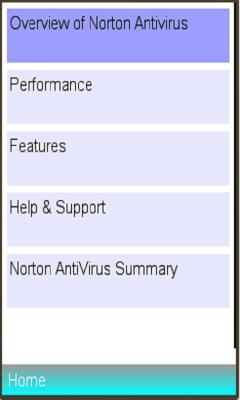 Norton AntiVirus, developed and distributed by Symantec Corporation, was providing malware prevention and removal during a subscription...
read more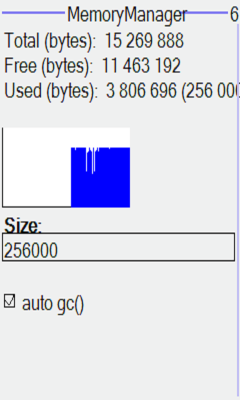 Has a Task Manager which will show you your current status of your phone memory and list them by process type, importance & room...
read more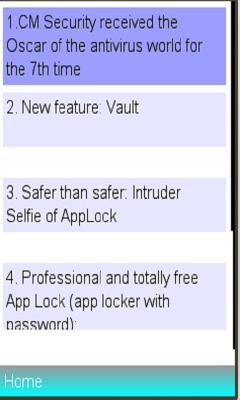 How to work with the Security Antivirus / cleaner. blocking and antivirus. Lock applications, accelerating the phone, cleaning litter and anti-virus engine №1 in one application. CM Security Antivirus received the highest assessment of the world's 7th...
read more
Protect your mobile device with 360 Security, a top of the line free security app designed to protect your Android phone against the latest virus, malware, system vulnerabilities, and privacy risks. The app also cleans application caches and junk files from your...
read more
Search by Device