Search by Device

New Free Food & Drink Apps For Java

Chicken recipes index, including Ayam Ingkung Bumbu Pedas, Chicken Fajitas ,Chicken Enchiladas, Ayam Bakar Pedas,Gulai Ayam...
read more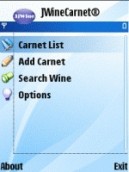 Remember all your wine tasting! Use this incredible Mobile Wine Carnet. If you love wines and would like to have a record of all your wine tastings this is your software. If you have a mobile phone compatible with MIDP 2.0 get this great...
read more
Find out which ingredient/food is halal and which is haram. Muslims base their views from the teachings of the Quran and Sunnah in Islam. Browse and Search for ecodes or...
read more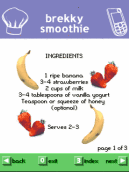 Have some fun in the kitchen with your...
read more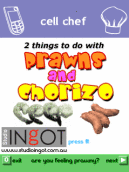 Pictures and descriptions of chocolate, and sweet treats. Ideal if you are on a diet. More pictures and descriptions...
read more

Mobile FriendFeed client for your...
read more

Beer Nutz is an infotainment service for beer aficionados. Featuring a compelling 3-D effect, reviews, recommendations, recipes and trivia, Beer Nutz is all the beer lover needs - except of course the...
read more
Search by Device