Search by Device

New Free Finance Apps For Java
Expense Manager is an application which can be used for managing and keeping track of expenses on your mobile...
read more
Mobile is ICICI Bank's official mobile banking application. iMobile, the most comprehensive and secure Mobile Banking application, offers over 100 banking services. The features of the new iMobile...
read more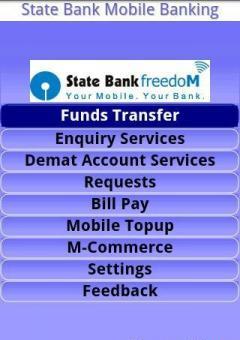 DOWNLOAD IT.ITS A BANKING MOBILE SOFTWARE FOR INDIAN SBI...
read more
For FINANCE STUDENTS....MCOM, BCOM, MBA FINANCE,... BANK STAFFS.. THIS CALCULATOR WILL BE USEFUL,,, INBUILT FUNCTIONS LIKE LOAN AMORTIZATION,...
read more
Search by Device