Search by Device

Best Mobile Dictionary & Translator Apps For Java

Best English Dictionary Fast and Easy to use offline java mobile Dictionary free for...
read more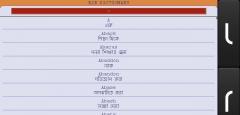 This application is English to Bengali...
read more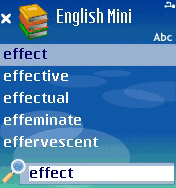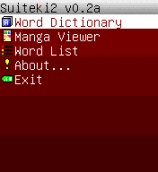 Suiteki is a set of Java J2ME japanese related tools for your mobile phone; word dictionary, kanji dictionary, word lists, kanji lists and even a manga viewer! Kana/kanji input/display for non japanese phones! This is the "lite" version, so it includes the small dictionary (only common 22000...
read more

Infocell By Wail of BUET ( program Author...
read more

English to urdu dictionary make kashif...
read more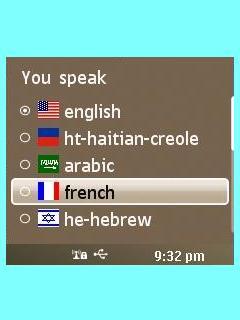 Send text in your native language. App will respond in up to 12...
read more
BiNu offers fast access to Twitter, Facebook, YouTube and popular news sites. It includes games, utilities and even a WhatsApp-style messaging app, biNu Messenger, which allows you to chat and send text messages for free from your...
read more
English-French free dictionary for mobile phones supporting Java. Key features of KODi are: * High performance of the dictionary * Efficient data storage * You can browse the dictionary freely (i.e. not only find one single term) * User-friendly interface * If a term is not found, the dictionary finds the term most similar to this term * Search in both directions at...
read more
Search by Device