Search by Device

New Free Automobile & Avia Apps For Java
This program will help flex car owner calculate if is better to use Gasoline or...
read more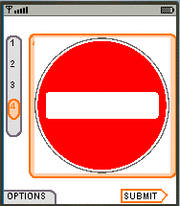 Play games on your mobile phone to prepare for the Driving Theory Test in a different...
read more

Gas Spotter is a Java MIDlet for use on mobile phones to store and/or submit gas prices to...
read more

Smart mobile F1 news app for 2009. Instant news reports in English, Spanish, French, Italian, French and Finnish. Based on NewsMate...
read more
Mobile Airline Application for around 20 airlines. Connect directly to airlines on the mobile...
read more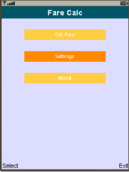 Auto Rickshaw and Taxi Fare Calculator is a J2ME App for touch and non touch devices with MIDP2/CLDC1.1support. It is utility to calculate fare for major cities Bangalore, Chennai, Delhi, Ernakulam, Hyderabad, Kochi, Mumbai, Navi Mumbai, Pune,...
read more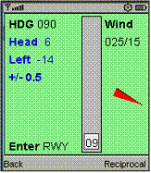 AviatorCalc is a general aviation flight planning calculator written for mobile phones. It has over 25 functions including an E6B emulator, flight plans, weight & balance, weather enquiries and GPS positition. Runs on most modern mobile...
read more
Manages your car costs, and reports on...
read more
Search by Device